This spotlight features Elisabeth Gunawan, a member of our HCAC family who is currently in London matriculating in her Master's in Theatre Laboratory at the Royal Academy of Dramatic Art.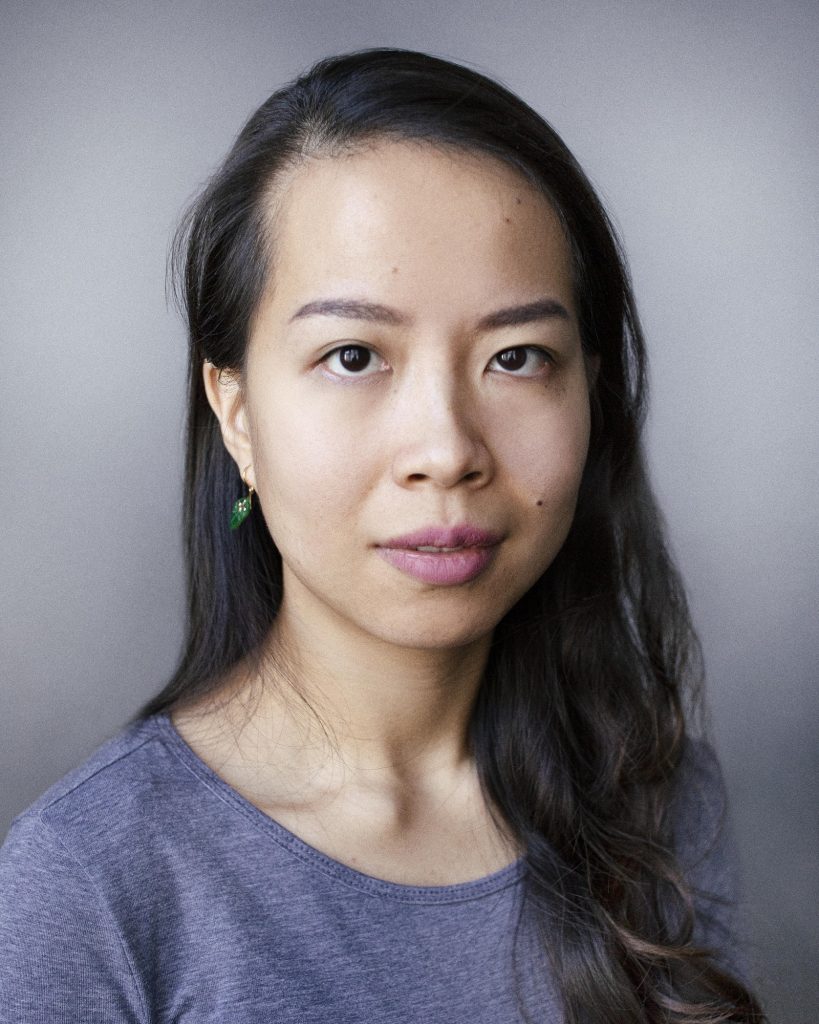 Elisabeth is also a performer and theatremaker, and an associate artist of the David Glass Ensemble. In Singapore, she has also collaborated with various theatre companies including Method Productions, Passerby Productions, and Pink Gajah Theatre.
Elisabeth has freshly completed a run of the the theatre piece Stampin' in the Graveyard as part of the online festival Electric Dreams, which vividly portrayed the emotional landscape of a world that is simultaneously apocalyptic and nostalgic. The piece was acclaimed by critics and audiences for its vivid immersiveness and its ability to transport its viewers into vast worlds in our collective imagination.
Elisabeth also recently performed in the neo-bouffon Unforgettable Girl, which explores notions of femininity and transgression. It has been workshopped with East West Players and is currently in development with Created a Monster. From her portrayal of Vaccine, a transexual Thai mail order bride, Singapore-based theatre director Tom Schulz has called her "an actress of great passion and range, with access to a deep and wide-ranging emotional palette."
In the words of Kamil Haque, our founder and artistic director, "Elisabeth has a rigour to her approach which inspires those around her; a spiritful and generous actor who is a pleasure to work with and to watch."
What was the first performance you ever gave?
I came to know theatre very, very late in my life. Other than the pantomimes at church during Christmas, I never even saw any theatre until I moved to New York to attend NYU, and the first show I ever saw was HAIR! I first started performing in New York as well. I was assistant stage manager for an all-female Shakespeare production of Measure for Measure and the 8 women in that show stuck together and continued to make their own theatre, and they kind of took me under their wing. We performed Shakespeare mostly, and I was some sort of policeman or servant. In this way, I'm lucky that my earliest introduction to theatre was always deeply collaborative and I always felt empowered to make my own work.

What was the most memorable performance you were ever part of?
Definitely when I did Thoughts of My Body in the old HCAC building, with Giovanni Ortega. A lot of Gio's work is built on working with memories, and questioning where we come from on a physical and spiritual level. During rehearsals, I was suddenly struck by a memory about my household helper who worked with us since my birth until I was 20 years old. It was a difficult story for me to share and I told it the only way I knew how; through the songs she sang to me, the way I danced as a child, and the sweet and stern words she said. I told the story of my love for her but also my regret that she was unable to raise her child because she was raising me. I knew that many in the audience had even left their children home with their helpers so they could attend the show. I understood then that acting can be this hugely generous act — it was not about me at all, but about the audience and their reflection of the world around them. This has been my single proudest moment as an actor: when I'm able to challenge the audience to feel again, think again, and ultimately, see anew. Once I had experienced that, I knew I wanted to give that every time I performed, and I never wanted to go back to boring the audience with anything less than. That experience also inspired me to keep working on that story, which years later became my piece ANGEL.

What inspires you creatively, spiritually or emotionally?
Anything and everything, it changes! I think there's much more in common than different between different forms of art. Whether it's an album or a film or a piece of dance or theatre, they're all trying to create a world and to tell a story. I've been rediscovering a lot of music lately, and listening to a lot of Fiona Apple, Leonard Cohen and Fela Kuti, among others.

What is it like performing in Singapore compared to London? How are the audiences different?
I don't know if I can fully explain it, but they're certainly very different because I have noticed how very different projects call out to me. I knew that I would put ANGEL to rest until I came back to Singapore. On the other hand, a few months into living here, I started working on a drag piece that later became Unforgettable Girl. I think although actors perform within a dramatic structure, we are always conscious of the audience and are always trying to give them a certain understanding or emotion. If as a performer, you start from the desire to connect with your audience in that way, it will naturally translate to different creative impulses.

Next, Elisabeth Gunawan will be performing Unforgettable Girl at the Bloombsbury Festival on October 26.