The lesson tied nicely together with the themes of what we went through
The focus on the surrounding skills necessary to be an actor rather than just acting itself.
Daniel Steel
One of the greatest experience I've enjoyed.
So much to do and learn. I've learnt to be more expressive, not hold back, not be afraid to be judged, dig deeper into my emotions and ask myself what I'm feeling. Kamil is a very good teacher and coach.
Alice Siau
The workshops came with a whole toolbox that I took a lot from and it helped me a lot.
I really enjoyed, respected and appreciated that when I came to Kamil he immediately showed me what the work is all about.
Mike Bash
A good start.
This workshop is good enough to learn about the basics of 'freeing your talent'. A good start.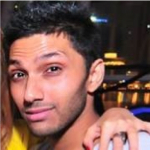 Gurmit Singh
The pair scenes allows both my partner and I to improve skills that actors need.
The pair scenes allows both my partner and I to improve skills that actors need. We learnt that camera angles plays a huge part in on-screen acting.
Jack Hyde
The workshop allowed me to be free and liberated.
It allows one to focus on what they want to work upon personally. Classes are able to help us breakthrough our personal barriers if we allow ourselves to do so. Kamil works hard to make and keep his promise as a teacher and a friend.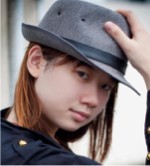 Wan Ling
I got into the drama school of my dreams!
Undertaking full time national service and the aspirations of going to drama school overseas, my chances of success felt dubious at best. However, after having just a few 1 to 1 sessions at HCAC, I felt that my goal was actually within reach. From what audition material to select, to how to prepare and present yourself on the big day, Kamil's got it covered. Having undergone the rigorous procedure of drama school auditioning himself, he has acquired an in-depth understanding of the process and can cater to each student's strengths and weaknesses. Finally, what worked for me most personally was Kamil's consistent encouragement and support. In an industry rife with self-doubt and uncertainty, it's great to have a wise mentor and friend like Kamil. Oh yeah, and I got into the drama school of my dreams too!
Bryan Donovan Sng
HCAC is a cosy space for students.
I felt free to talk with everyone as the school has a nice community. Through relaxation, I learnt to relax and know myself more.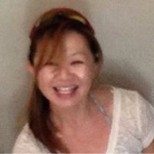 Fern Lim
Great experience! Better than I thought it would be.
I could tell people really opened up more over time, as they progressed. Not only did I learn a lot about acting, self-awareness, and self-expression, I even learned some techniques that I can use to help others "act" more authentically in life.
David Tien
Great feedback.
A good way to find out what others perceive of you. Great feedback that enables you to improve yourself.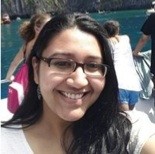 Meghna Chatterjee
I like how Kamil is involved with my personal career and life as this support is good for any artist.
 Kamil is passionate and very helpful with feedback. He is not only a critic, but knows how to 'repair' a problem and flaws with very lengthy feedback.
Roby Schinasi
I love the workshop because It's the only truthful form of acting I've seen…
There hasn't been anything more real for me. I have seen changes and growth in myself and all my classmates.
Theresa Wee-Yenko
It was very enjoyable.
It was very enjoyable, fun and useful even for people who are not aspiring actors.
Alex Ognev
Krissy Jesudason is an amazing teacher as she is patient and she knows what she's doing.
I participated in The Intimate Shakespeare workshop and we studied Twelfth Night in depth. I must say, it honestly made me appreciate Shakespeare's brilliant work. Before the workshop, I've always had a fear of Shakespeare because of the jarring language and the complex wit and wisdom that he pens. However, Krissy Jesudason is an amazing teacher as she is patient and she knows what she's doing. She allowed me to identify the universal truth in the Elizabethan era and my experiences in life. I am proud of the fact that my class and I could put up a snapshot production of the show in 8 weeks and I would definitely recommend HCAC's Intimate Shakespeare series to anyone who has a profound interest in literature and art! By my troth', it will definitely be a great experience!
Danial Farhan
The Animal Exercise workshop is very interesting.
It inspired me to come up with new ideas and be spontaneous. Kamil is friendly and always inspired us in class.
Shirley Wong
Opened my eyes to method acting.
Kamil is a fantastic, passionate and comprehensive teacher. Safe environment.

Paul Wong
Kamil is a lovely, attentive teacher.
The workshop moved at a very nice pace. It is very interesting to know that so much self-awareness goes into acting preparation. There was no judgement in the room which was very nice!
Karlyne Wong
You have made a great impact on my life making my acting dream more and more possible.
Thank you for all the work and effort you have put into me and the acting class. You're a great teacher! I will forever embrace all the advice you have given me.
Michael Shatto
The Scene Study workshop is truly exciting.
The scene study workshop is truly exciting and Warren is a wonderful teacher. Kamil took the effort to know everyone and asked us our objectives for being here.
Clara Wong
I spent only a couple of months with HCAC but it was an amazing experience.
I learnt so much and also from the others students. We always made sure we were all connected and that we had a familiar environment where we could trust each other during the workshops. Being an actress is a lifetime learning about yourself and the human being. I'm so grateful for attending HCAC workshop. Kamil is someone I'll always respect and ask for guidance. He is looking after me even months after I left Singapore or I'm in the other side of the world. A true master!
Caren Utino
Warren is knowledgeableand is specific to each individual's needs is knowledgeable and is specific.
I find that voice modulation and blocking are the two most important and useful things, out of many, that I picked up from the scene study workshop. I find that Warren is knowledgeable and is specific to each individual's needs.is knowledgeable and is specific to each individual's needs
Aiswarya Nair
I like this place because it represents freedom.
Nothing is censored in the workshop. We can be whoever we want (to be) without judgement.

Julia Robe-Hertz
I liked how we talked about the industry in very great detail.
I liked how you made us feel it was okay to mess up during relaxation/sensory/scenes. It was great to know our progress and the things we do well and how to work with what we do well, and also to learn about things we need to improve on. I love how you were encouraging and always telling us that we can be working actors.

Tatyana Zevereva
Good style of conducting.
Great course as a base and to learn about or get a glimpse on what "acting" is really about. Very good style of conducting and it is helpful that many different characters came together in the end and "acting" is the result of a complex situations of various inputs and this is something not everyone be aware of. For me I would loved to have more insight into all techniques, to get an idea on what exists in the "market". The voice exercise was helpful.
Josy
I like how interesting conversations can come up.
Kamil is pretty sharp at getting people to improve in ways that seen interesting to me as a non actor, he gives a lot and is thoughtful in his feedback. I feel more relaxed and less nervous through relaxation.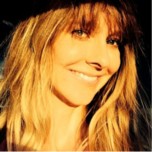 Kjersti Sivitilli
A good space an environment to allow participants to be free in.
I personally benefitted from the life skills that were being discussed and taught.
Ho Kheng Lian
I just wanted to say I really enjoyed the workshop for the past 8 weeks.
When I came into this workshop I had kinda (read: almost totally) lost the tools I could once rely on onstage, let alone the confidence. And all my creativity was somehow manifesting itself in my writing instead. The workshop put me back on the right track, especially with the diverse class, which is always inspiring. This workshop/the environment that you provided made us all feel safe enough to follow our impulses and try new things. There's also a very nice, open vibe about it which contributes to the 'safe-ness' environment. Also I like how personal growth is encouraged, rather than holding everyone to a similar standard. Classes were definitely professionally handled and I loved how you were available even outside of class hours, that was good assurance. The lesson plan was nicely paced.
Kenneth Chia
I have had the opportunity to know Kamil Haque….
I have had the opportunity to know Kamil Haque as a teacher, as an actor, as a director and most of all, as a friend.

Fernanda Rohd (Maria)
I find it useful to introduce the reading of sonnets for the Shakespeare workshop and Krissy is great!
I find it useful to introduce the reading of sonnets for the Shakespeare workshop and Krissy is great!
Annalisa Yeo
The workshop was the exact opposite of what I imagined.
I thought it would be intimidating and stressful and that I would be inferior to everyone else. Instead I built my self confidence and became less self-conscious about what others think of me. I am able to express myself freely without worry or hesitation. For once, I feel like myself again.
Aashish Mehta
I really enjoyed your method class.
It really helped me to have more control of my body during the relaxation exercises. Also I like that you got us to really think about our goals in life! Thank you for everything! You rock!

Renata Maciel
I was reminded of the necessity of flexibility, honesty and presence in everyday life
I was reminded to be open to adapting to situations, to be genuine to people in my action and intentions and to be present.
Pudding Karida
Very engaging and encouraging
I find this workshop very engaging and encouraging in learning this skill .
Laurence Pang
I like that there is attention given to each student.
I like the fact that you take your job seriously and I feel that you really try to help us. I really appreciate your honesty.
Ralph Kaufmann
Holistic and foundational.
A good introduction to acting that's both holistic and foundational.
Yuzhou Wang (Angela Ognev)
Kamil is a very down-to-earth guy.
I believe he knows what he is talking about in relation to the business, relaxation and sensory. I think he is a naturally amazing teacher with a commanding presence.
Bridget Sell
Very easy to understand
The workshop was very easy to understand and the environment was comfortable. The practical portions were the most useful.
Laura Scheffner
An engaging and a very safe space.
I like how we get chances to perfect the same piece until we have tapped to our fullest potential. Free your talent!
Sarah Howell
The class is well paced.
I loved the "theory" and all the group brainstorming session. I love monologue exercise. Kamil is very perceptive and understanding.
Pooja Dargan
Flexible to both my schedule and training needs
Flexible to both my schedule and training needs, HCAC was open for me, 24/7. With a warm, accepting environment, HCAC has provided me a safe training ground to learn and make mistakes. The center also boasts a library of resources, from famous plays to monologue books to whatever a budding actor needs and yearns for. You don't have to be an actor to join classes; just a desire to be seen or heard. And if you are looking to be a part of a growing industry of bold performers, HCAC is the perfect place to network and meet like-minded individuals. Looking back, the lessons I've gained at HCAC were instrumental to my growth as an actor and a person.
Bryan Donovan Sng
I would like to thank Kamil for this amazing class where I was able to learn what acting is really about.
I had an amazing time learning new things, and I know I will be able to use it in my acting career!

Lana Giacose
Kamil is very humble.
Kamil is very humble, passionate and honest teacher.
Pamela Lee
I loved that lessons are "hardcore".
Some teachers don't like their students to experience the more hardcore aspects of acting. The thing is that, when we act we can't always be acting in comedies and feel good shows. I (got the opportunity) to experience the deep end and not just 'dip my toes in water'. I also love the fact that you're strict. A lot of people come to acting class expecting to have fun. Yes, acting classes are fun. Acting is fun. But people forget that acting is also a job. I find that classes with you really prepare one for what the real world of acting is like outside. Acting lessons are the only time where I can be with people who share the same passion as me and it's when I'm at my happiest. I dread the day that lessons end and because there's really no end to learning in the performing arts industry.
Edmund Heng
8 weeks of Lee Strasberg Introduction to Method Acting is one of the best experiences I've given myself.
As a non-actor I had my apprehensions, but after the first lesson I knew I made a good choice. Over the course of 8 weeks you will not only learn methods of acting but how to be more self-aware. Acting really is about drawing from truth in your own experiences and the safe environment that HCAC provides allow you to bring yourself into the space, stripped and bare. I learnt not only how to sharpen my senses but also how to channel my strengths as a creative person. Kamil is an excellent mentor/coach and he gives you his undivided attention every week and beyond. Ultimately a place where anyone who really wants to dig deep and develop themselves will thrive in. Don't worry if you don't dream of making it to Hollywood. Give it a shot and you never know where it might take you!
Cheryl Chia
HCAC is home.
You'll seriously get to learn and do and grow so much. It's a safe space here, and we get to take risks, experiment, go crazy and fail. We laugh, live moments together and watch each other mature as artists and storytellers. You learn to discover all of yourself. All the teachers here are extremely dedicated in what they do and have truly inspired me in one way or another.
Ranice Tay
You really work hard and are focused on making people feel comfortable.
You helped me to feel at home. As the weeks went by I learnt so much about the world of acting and you are the only teacher that detailed it so much in class. I think no teacher will ever do that.
Mario Melchiot
Kamil is knowledgeable.
The manner he delivers his advice to students can be deemed straight forward and harsh at times but people need to hear it or agree with it.
Sharmee Mannar
I absolutely loved your class!
I think your direct approach with us was accurate and appreciated. I really enjoyed discussions after sensory & relaxation. Please don't stop doing that!

Gloria Garibay
I truly feel that your class is one that every student should take.
 You are very intuitive when it comes to what people need to work on and which scenes will get them there. You make yourself completely available to students and they feel comfortable approaching you both inside and outside of the classroom. I also love the way that you run your relaxation and sensory. You are thorough and thoughtful when it comes to moving people on or moving them backwards. You know when to be sensitive and you know when to be stern and that is something that I definitely respect about you. I greatly appreciate you always being there to talk with me and give me advice. I look up to you and I tremendously respect everything that you have taught me. You have been very instrumental in my growth as an actor because you challenged me every class. I will never forget my experiences in them.
Robbie Silverman
I feel that my brain, my energy and my art is re-charged after every workshop.
Kamil is good as guiding us especially to beginners as we are often afraid to start, our confidence levels are low but he is helpful and patient. The library is nice.
Jane Lai
The workshop encourages students to tap into their emotions without talking about it in front of the class.
This brings more attention to how you affect others rather than pushing forced emotions to feel that you are 'in touch' or 'feeling it'.
Adam Chotem
I like the depth of work on the human condition to allow the work to be rich and real.
I like the authenticity, directness and courage of the teacher who risks all to speak the truth that challenges growth.
Rita Minjoot
Scott Wings is enthusiastic, passionate and very good at guiding practical activities.
I think for a Viewpoints and Suzuki 101 workshop, Scott did really well to get people out of their comfort zones and into the activities.
Kamil has a good approach as a facilitator and his feedback is poignant and concise. The Lee Strasberg workshop helped unlock my emotional facet, and I enjoyed learning about sense-memory, it was an eye-opener.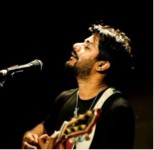 Rai
I love Kamil's dedication to the students.
I love Kamil's dedication to the students and individual attention he gives to everyone.
Liv Lo
I really enjoyed your relaxation and sensory.
I feel that your class has helped push me and take me out of my comfort zone which I know has been good for me. Your scene work takes me out of my comfort zone and has made me less self conscious.
Aoife Fagan
It allows students to create instinctual performances.
I recommend the Scene Study workshop to people who have an interest in exploring characters. Scene study is structured such that it allows students to create instinctual performances and also a platform for feedback
Divya Menon
Dr. Jane Gilmer is firm but understanding towards our needs.
The vowels and breathing exercises that Dr Jane engaged with us are very useful. I like that she is firm but understanding towards our needs.
Arunidathi Gunawardena
I love the safe space and close environment that had been created since day 1.
The hugs, sharing and willingness of everyone to truly participate is reflected, echoed and enhanced through the weeks.

Rahul Daswani
I really love class with you.
I really love class with you. From the first day I was so touched at how much you really cared! I also loved that you would not only read our assignments, but give notes and feedback. I always looked forward to what new, exciting things you had planned for each class.
Amy Black
I liked that you spent time to introduce the new students to the method, relaxation and sensory work.
I really liked that you as a teacher looked at each one of us individually and assigned us exercise(s) that you thought would work best for us and the aspects we needed the most improvement on. I liked the work we did on stage, including improvisation in order to prepare for our scenes. The questions you asked about the plays, scenes and characters were usually very helpful because they steered me in the right direction to get a better understanding of the subject matter. I believe that students who are new to the Method should take your class because you have a good way of introducing them to the work and helping them to actually be successful in this business.
Nives Bogad
Techniques I can apply to my daily life.
The workshop offered a lot of useful information and techniques I can apply to my daily life.
Divya Menon
The workshop gave me tools I can use in real life and my future career
The workshop let me explore what kind of a learner I personally am. The vibe in the classroom is very relaxing and comfortable in a way where you are accepted to be yourself. The coach was a great an hilarious guy and just relatable.
Maximilian Hackl
I recommend Dr Jane for her good content and solid pedagogy.
I recommend Dr Jane for her good content and solid pedagogy which can be applicable to different situations.
Peggy Ferroa
Kamil Haque knows what he wants.
He is very smart and always curious, constantly eager to learn. He has a mind of his own and if he has set his mind to something he is behind, you can be sure he goes through with it. Kamil is a risk taker. He bends the rules without breaking them. He is reliable, someone you can trust. He never complains. He is always friendly and forthcoming. As a teacher Kamil is extremely dedicated, always very well prepared and organised. He is refreshingly practical without even slightly losing sight of theoretical aspects. Kamil is highly interested in his students' success and backed by positive criticism, he aspires to bring out the best in them. He has done his homework so now go on and do yours.
Sandra Bertalanffy
The workshop is interactive, fun and interesting.
I didn't think I was gonna be myself in the workshop but being in the environment with Kamil and friendly classmates did ease my nerves.
Bryan Peh