Friday Freakout!
5 May, 2017
This May, Method Productions is proud to be hosting a double-bill of a play and film by the Singapore American School!
Featuring the film premiere of 'Freak' and a play titled 'Wade The Bird', get ready to be hit by pangs of nostalgia with the compelling good ol' school days of mischief, fun and mystery!
SHOW DETAILS
Date: Friday, 5 May 2017
Time: 7.30pm – 10.00pm
Venue: Haque Centre of Acting & Creativity
22 Dickson Road, #02-01 (S) 209506
RSVP to secure your seats. Limited seats at door. Pay-As-You-Wish (suggested $10) at door
RSVP here.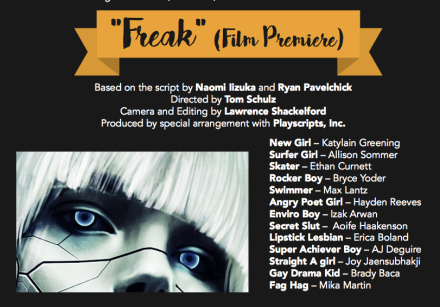 Film synopsis:
Somewhere in America, there's a New Girl at the high school who may or may not be a robot. Freak explores the Pygmalion myth through skateboards, chewing gum, rockers, swimmers, poets, and a wild cafeteria dance number. In a world of high achievers and drama kids who want to change their world, New Girl wonders if she'll ever be more than a Freak.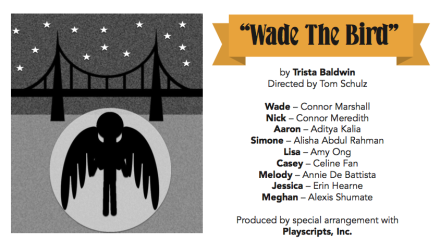 Wade has always been the funny guy at his high school. But lately he's been acting weird — talking to paper bags, yelling at teachers, and getting suspended. His friend Lisa begins to have recurring dreams of Wade jumping off bridges and turning into a bird. When Wade confides that he wants to die, his friends are met with an unexpected situation, forcing them to push their trivial fights aside, band together, and help Wade. In the process, they learn more about themselves, and each other, than they ever expected.